DTF Electrical Contractors

are Commercial Electrical Contractors based in Liverpool
If you require a commercial electrical company then look no further than DTF Electrical Contractors. We have a comprehensive knowledge and experience in commercial electrical installations, working closely with our clients to provide a quality electrical installation to a high standard provided by our experienced and qualified commercial electricians.
Our commerical electricians carry out a wide range of electrical services in commercial premises such as hotels, high street businesses, offices, B&Bs, schools, restaurants and pubs. We currently carry out commercial electrical services for many public and private buildings all over the UK.
We have the expertise and manpower to ensure that your project will be carried out to the fullness of your expectations and we do our uttermost to ensure your project is delivered to your budget and on time ever time.
DTF Electrical Contractors are based in Liverpool, and provide all aspects of electrical services to commercial customers anywere in the UK.
We Have Earned Our Reputation
Majority of the electrical works we complete comes from repeat business or recommendations given by delighted customers. Our electrical engineers are fully qualified and work towards BS7671, with all work certified and notified to the relevant controls e.g Local Councils.
All of our work, is designed an installed using the latest and most current methods of electrical installation
Our Commercial Installation team can advise on: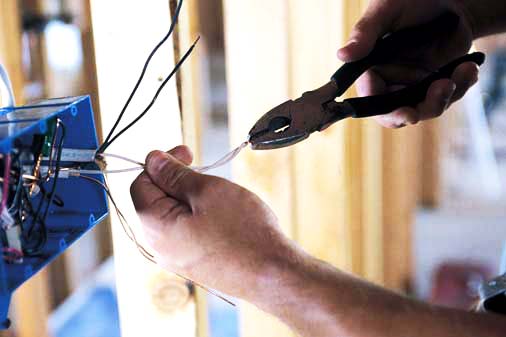 We have vast experience and knowledge to providing the most comprehensive commercial electrical services across all of Liverpool and the UK. Our highly experienced team of electricians always maintain the highest standards of customer satisfaction giving you complete peace of mind at all times. Whatever your requirements are, we are always happy to take the time to discuss your needs and requirements either onsite or at our office to offer and find a solution.